I was cleaning my room and reorganizing my closet today when I found some tiny lightbulbs. It reminded me of how I've been wanting to fix my grandma's floral light (it needed a kind of light bulb that we could never find). The new tiny light bulb worked! Random!
But, one problem: the flowers didn't spin like they were supposed to.
I ended up having to take the whole thing apart and adjust the gears inside. It was actually kind of fun. I love taking things apart and putting them back together.
Crazy parts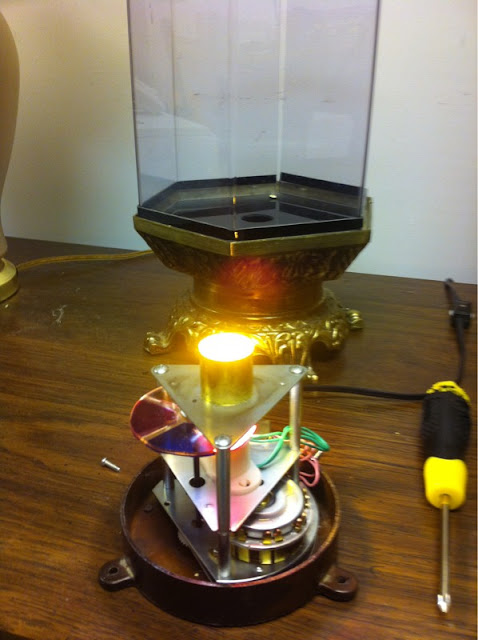 Almost put back together
Tah Dah!
I remember being so fascinated by this spinning floral light when we would go visit my grandma when I was younger. Now that it's working again, I'll be reminded of the time I spent with her every time I look at it.