We got up at 9:30 today, then went to the Tobacco Gardens Cafe.
We visited my grandma's grave, then we drove to see some oil wells. Amy and I got on top of one of the oil tanks. The view from up there was beautiful.
This is where my Dad taught 5th and 6th graders when he was 29. He's 70 now.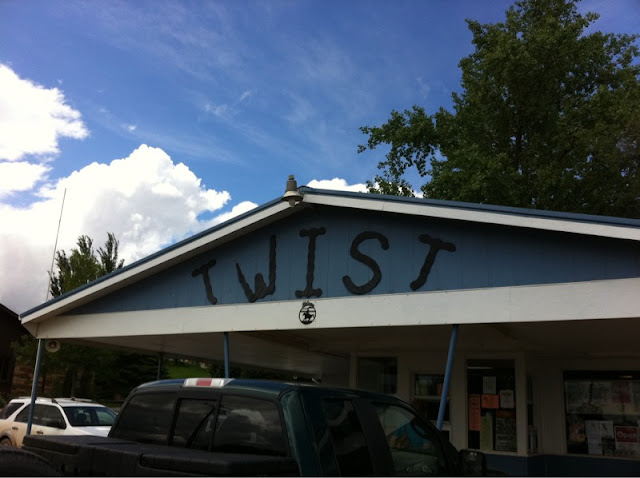 One of my favorite places I remember from last time I was here was The Twist. Their ice cream is amazing!
On our way back to look at another oil well, a rock flew out of a semi truck and cracked our windshield. It'll be okay until we get back to Indiana, but it sucks that it had to happen. I took a panorama with my iPhone and it turned out great!
We drove out to where my great-grandfather raised my grandfather back in the 1930's. I took some pictures with my better camera, but I have no way to upload them right now, so I'll upload them in a post later. Here's two pictures of the view from their window and what part of the inside looked like I took with my iPhone. It was truly a little house on the prairie.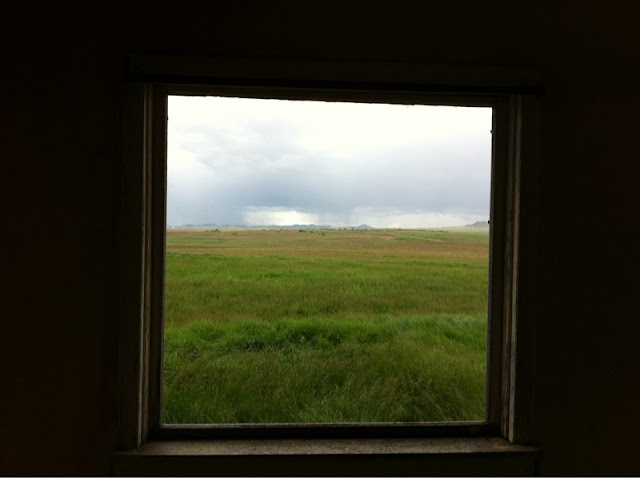 Here's a little panorama of the view outside their house.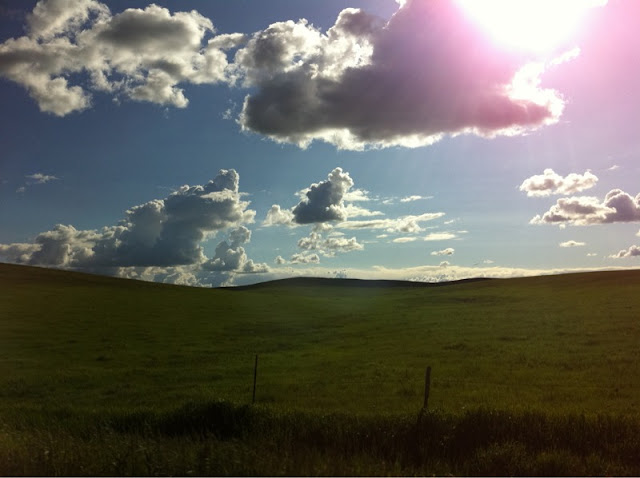 Afterwards we visited my Great aunt's grave, and drove back into town to eat at The Dakotan Restaurant.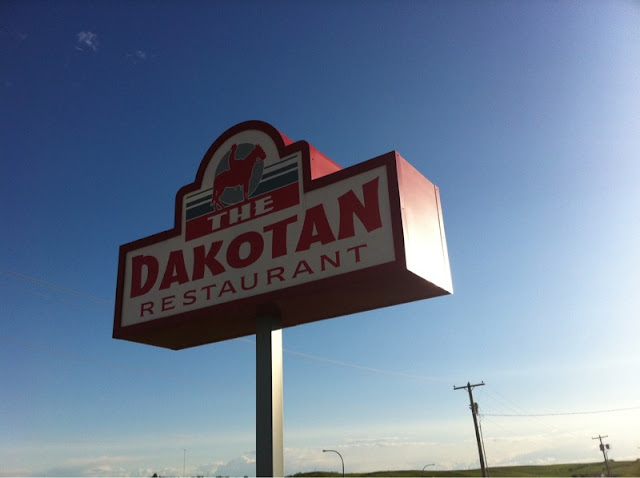 We picked up some groceries at Jack and Jill, and it was crazy to me that the cashier insisted that she brought our grocery bags to the car. I've never had that happen to me before.
We went home directly afterwards to the house and I took another panorama!
I love the app I used to make it. It's called Pano, available in the AppStore.
I'm exhausted, so it's bed time! Good night!